From Jumpstarts to 42seven
Q42 makes software. But in truth we do a whole lot more.
We got your back from the very beginning. On strategy, to create impact together with you. On user experience, to turn users into fans. And on architecture, to make sure you're ready for the future of scalability, security, data ownership, and privacy.
Strategy
What we like to call 'cracking the nut'.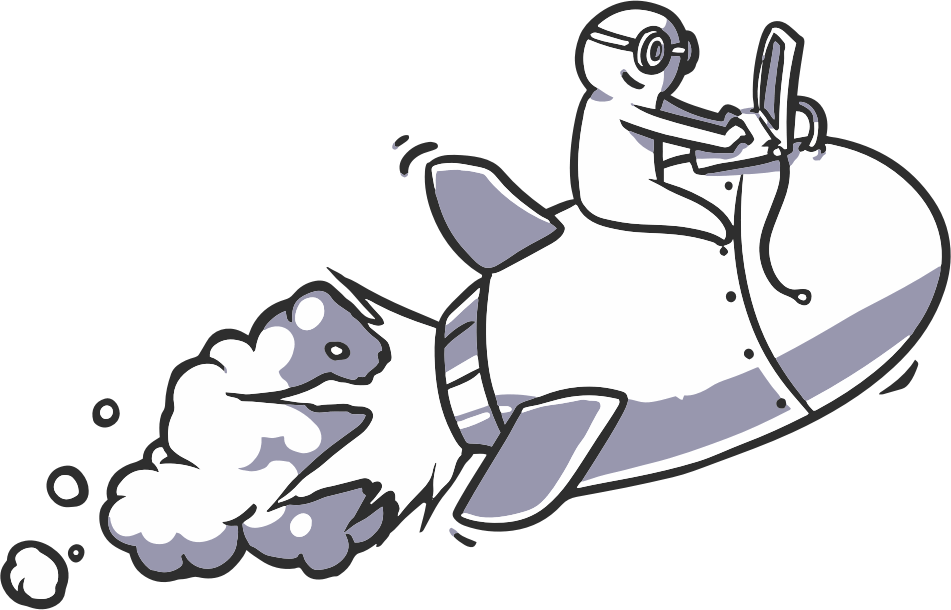 Implementation
Create something with craftmanship and passion that will amaze.
Operation
Keeping your platform running like a Swiss clock and continue development.
Strategy
'Cracking the nut': digital product and platform strategy
For us, strategy is an active word that speaks to excitement and entrepreneurship. No reports and endless Powerpoints — but working, promising concepts. With top-notch user experience as growth engine, and a healthy business model. We think along with you strategically in all our project work. And, by popular demand, we've been doing our strategy work separately from projects for a while now, in the shape of Jumpstarts.
Jumpstarts: Concept and working prototype in a week
You have a dream or challenge. And deep inside you know what you'd want, but how do you take that first step? Q42 created the Jumpstart for this, and applied it successfully tens of times already. Together, in one week, we create a concept that has true potential. That we can validate with end users right away. A concept we can pitch to investors or decision makers. Which puts your ambition in motion right away. A Jumpstart makes the complicated clear, and the vague concrete. Jumpstarts put strategic ideas in motion.
QX: innovation catalyst for large organizations
Together with large organizations, we have used our jumpstarts as a repeating element in an approach to systematic innovation. A continuous cycle of making and learning to accelerate innovation from the inside out. At power and gas company E.On, this is an end user research lab in which ideas for the consumer market can be validated quickly on the basis of a fast Internet of Things prototyping platform developed by Q42. At KLM this is a joint experimental environment where thinking, making and validating process improvements around the flight takes days instead of months.
Development
Projects and products
In our project and product work we are your end-user and technical conscience. We always like to have a dedicated team with colleagues who really love building your product.
At Q42, we like a technical challenge. We use the technology that best suits the problem. Together, we cover almost every programming language, every framework and every cloud service. This way we make sure we always chose the best architecture and technology for your situation. In addition to development, we offer the full spectrum of services together with our partners, including brand development, visual and interaction design, copywriting, user testing, security screening and QA.
We love to learn together during development and to use our progressive insights to adjust goals or approach when necessary. That is why we always work agile. We have a lot of good experience with the use of flexible methods such as Scrum and Kanban.
Project leaders and developers at Q42 are all passionate about end-users and about technology. In the development sprints we fight together for the best result for all your users. So we also pay a lot attention to accessibility and 'unhappy flows', for example what your app does when the internet connection is lost. In every field we build what is needed to put a smile on the face of users.
Operation
42seven: post-launch development and maintenance at scale
At Q42 we always say that it only becomes really exciting when the project goes live. In order for an application to be a lasting success, it also deserves that constant attention. We give that attention with our 42seven team.
42seven's mission is operational excellence. This means that we guarantee that the platform of our customers is of the highest quality now and in the future by using the right tooling and the right architecture. It also means that we are always ready for our customers. Day and night. With a team of specialists who know the platform through and through.
We base our method on Google's Site Reliability Engineering. This means that in addition to realizing new functionality, we also have a dedicated team that fully focuses on the stability, availability and performance of systems. And thanks to our smart monitoring solutions, we immediately see if a problem occurs within the platform. In fact, we can often be ahead of them and guarantee a high uptime.