Q42 ventures
We have made Q42 a place where, in addition to our work with clients, we can develop our own ideas. That's what we call ventures. Sometimes these are start-ups, sometimes labels, or just products that we think should be there. Thanks to these ventures, we know the roller coaster, the risk and the ambition of doing business. We always have a few active ventures, from brand new to more mature.

Hack The Planet (2017) wants to make a better world through pragmatic technology. We've learned that smart and especially easily deployable solutions make all the difference in addressing problems at global scale. We tackle issues that have been lying unsolved for decades through new and unconventional tech.
Let's change the game. Let's hack the planet!
hack-the-planet.io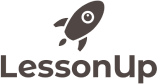 LessonUp (2015) is an award-winning online platform that makes it easy for teachers to create varied interactive lessons using video, images, interactive questions and quizzes. Students can join with their own device and differentiate the lesson to their personal needs.
lessonup.io

Much can be said about many images and photos. Micrio (2014) is the perfect tool to integrate the stories into them instead of separate texts that are placed besides it. It's a platform where you can upload your high-resolution imagery, annotate it in our comprehensive editor, and share it easily through the web. It works out of the box on all modern browsers and platforms, and has been created with the highest performance and bandwidth optimization in mind, so it goes smoothly on all sorts of devices.
micr.io

Since 2021, our 42 Puzzles venture offers online puzzles and print services to help publishers increase retention and reduce churn. Its portfolio includes many original handcrafted experiences and tailor-made signature puzzles, as well as popular games like Sudoku, Crossword and Wordfind. All puzzles are easy to integrate in existing websites and apps, and our team is ready to aid you with all steps in the process.
42puzzles.com

With Mibo (2020), online appointments, remote drinks and other informal virtual events are a lot more natural than with Zoom. Born out of frustration with the limitations, coldness and callousness of standard video conferencing tools, Mibo makes video calling fun again. Mibo combines the webcam and microphone of video conferencing with walking around in a 3D world. As a result, you only hear the people who are close to you. So you can easily chat with someone, while you see but not hear the people further away. This naturally creates groups that you can join or leave. Just like in real life. And just as fun!
getmibo.com

In 2016, a couple of Q- ers started our own game studio: TurtleBlaze. TurtleBlaze is a game studio with a penchant for pixel art, arcade games, racing, 2D and guns. Their first game Road Warriors for iOS and Android already has been downloaded more than two million times. In 2020, KUNAI was released, an insanely fast action metroidvania for Nintendo Switch and PC in which tablet warrior Tabby must save humanity for further eradication after a dramatic event.
turtleblaze.com